Balayage – a hair color dying process helps you look gorgeous! Balayage  means "paint" or "sweep". It takes time, and costs more than other hair-coloring processes, but as a result of using balayage, women everywhere can have more natural-looking, sun-kissed hair color to match their lovely faces. However, if the Balayage technique is not performed by an experienced professional, or incorrectly, balayage can also backfire; making you look less than glamorous! For this reason, it's very important to ask your hair stylist to see if he or she is familiar with the time-consuming (over an hour and a half) balayage techniques. Below please find the top 10 balayage beauty offerings which can change your appearance completely and make you look confident and pretty at the same time. Balayage helps you shine like never before! How much does it cost? Find out below!
1  Cute Blonde Balayage B
ob 
Kat Graham shares a cute blonde Balayage bob that gives everyone an idea of how subtle balayage can be.  She has used the dye to create a pretty blond color which makes her look both sassy and elegant.
2 
Streaks Prettier than Peek a Boo 
Check out this technique notice how your balayage highlight will be available in glimpses? Jenna Dewan Tatum shows her natural dark brown while enjoying the dye highlight along with it.
3.    Outstanding
Balayage Mentions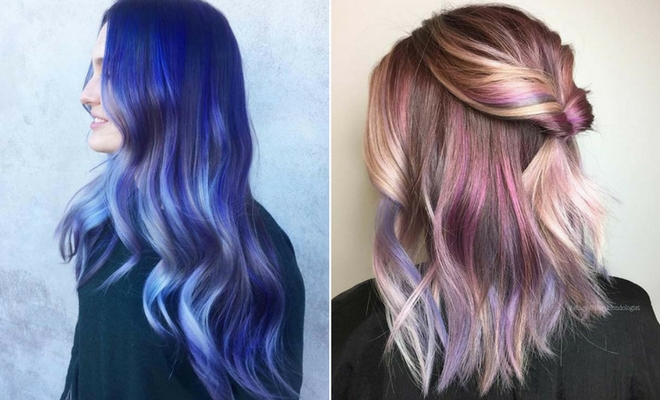 4   
Toffee Ombre Balayage
Here the main catch is to keep the brown locks with toffee streaks. Ask your stylist to use Balayage dye to make toffee streaks through the hair and keep a hard focus on the ends.
5 
Revved-up RED Balayage
Bryce Dallas Howard makes her red colored hair look even prettier than strawberry highlights. This color blends perfectly with her face and yet offers her a very natural, refreshing look.
6  M
elted Caramel Colored Balayage
This actress uses balayage to cover various areas of hair with medium brown creating a seamless, timeless look. Using hints of color melting makes her hair look classy and yet dangerously beautiful.
7 A
Delicate Yet Somber Senorita
Just look at Lucy Hale, her hair looks divine,doesn't it? This is because the celebrity uses the balayage to go golden brown and deep brown. This technique gives her hair a healthy natural-look.
8   
Sun-kissed Balayage Hair
The most simple balayage technique to be applied. Just tell your stylist, to use balayage for doing highlights and lowlights throughout your hair.
9 
Dark-Beneath Beauty Balayage
In order to get a dark underneath look. Ask your colorist use balayage to the darken your bottom layers with perfection and then provide warm highlights on the top. Just look how Mandy Moore has done.
10 
Blonde &  Beautiful Balayage
Even light color women can look stunning with balayage. In this picture, we can clearly see how January Jones has used balayage to stress her brown streaks which happens to go with her blonde hair.
11
Brown Hair with Streaks of Fire
To get this look, all you need to do is use balayage to lighten your brown locks. Add light brown highlights; actress Mindy Kaling carries this look with ease.
12
Honey-Colored Hair like Gisele
For this color, balayage is used for adding highlights, ombre and lowlights. When all these processes of balayage are completed, the result we see: a beautiful caramel hue. Just check out supermodel (Gisele Bundchen) who portrays this sexy look.
Balayage Hair Color Conclusion
Balayage allows for hair with a sun-kissed natural look. The color, often seems softer and has less noticeable re-growth. The main idea with Balayage has to do with *less is more* when creating a natural, multi-tonal finish. The Balayage technique is time-consuming because it infuses patches of light and shade to create multiple dimensions to the color but it should only be done by a practiced and experienced hair stylist – and expect to pay about $175 – $250 for it.