You do not need designer clothes or spend hours in the salon or before your dressing table, to look amazing and make a style statement. Your hair is the best tool at your disposal that can add a touch of glam to your everyday look, immediately.
Don't worry, we've got you covered in the hair department. Whether its school, college or office, these hairdos are extremely simple to recreate and takes only a few minutes.
1
The Side Dutch Braid
Having a bad hair day? No problem, you can still look effortlessly stunning. The best way to tackle a greasy hair situation is to braid it. You can take it one notch higher and knot your hair into a side braid. These braids are simple to recreate and at the same time helps you pull off the 'shabby-chic' look.
Embrace those bohemian vibes with this easy hairdo. Just braid your hair into three fine braids to create a side razor-cut illusion. It's that simple!
This summer, channel the inner fairy princess in you. Beat the heat and yet look pretty in those brunch and tea parties, with this fancy hairdo. Add a few dainty hairpins to add a touch of magic and elegance to this hairstyle.
Bored of the simple French plait? Why not try a beautiful waterfall French braid. This French four-strand braid also makes your hair looks more bouncy and voluminous.
The retro fashion is making a comeback again. A hairstyle which has become extremely popular this Coachella season is the hippie-hairdo of the mid-sixties. Try this hairstyle for an outing with friends or even various college and music festivals.
Too cool for school? This fun ponytail with a braided twist will totally make you stand out of the crowd, without breaking any discipline or dress code in school.
7
The Serena Vanderwoodsen look
Obsessed with Gossip Girl? Well then, you can't ignore Serena's classy chignon bun. Try this simple hairdo for a wedding or any other special occasions and have all eyes turning towards you.
8
The double braid knotted bun
For those who have medium length hair, this is a great hairdo. Part your hair into two halves till the crown section and create two French braids. Pin them to the side and put the rest of your hair into a low-bun. That's it!
9
Channel the inner Elsa in you
Elsa's hairstyle from Disney's Frozen is one of the simplest yet classy hairdos. Just side braid your hair into a French plait and then tie the rest of your hair into a low bun. And you good to go! This hairstyle is ideal for weddings and proms or any other special occasion.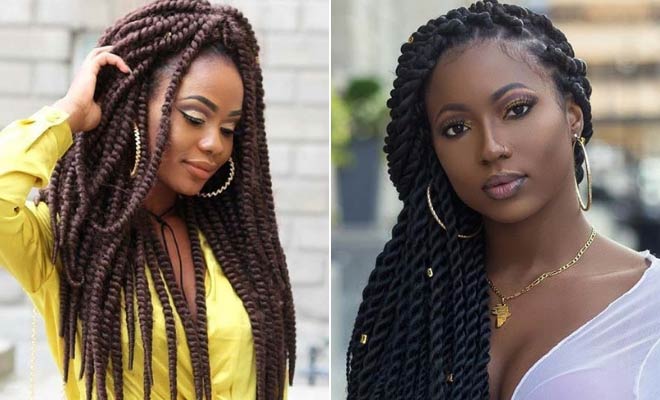 If you have highlights, then this hairstyle is the best for showing them off. This sleek style is extremely simple to recreate and is perfect for school or college.
Again, this hairstyle is perfect if you're having a bad hair day and don't know how to style your greasy tresses. You can side or middle part your hair and then braid each side into a French plait. Take the two ends of the plaits and fasten tie them into a sleek ponytail.
Feeling lazy? Have slept with your hair in a braid? Don't worry, we can use this too to our benefit. Leave the braid as it is and tie the rest of your hair into a messy bun. And you're done!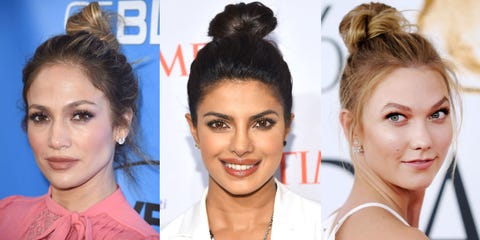 Let your locks down and show them off sometimes. But comfort is an equally important factor. Keep your hair away from your face by tying your hair into a half up and half down hairstyle. The classic op knot is a great example.
Feeling like a mermaid? Give your hair a pretty twist with the classic fishtail. It is perfect for a casual day out and even for school and college.
The fauxhawk braid is a spin on the classic top knot. If you feel like going a little extra, you can try this hairdo.
Braid the section above your forehead and stop at the crown. Finish the braid with a messy top knot.
Lastly, you can always add that extra edge with accessories. A simple bandana or a bow can completely change the look.